Chosun Ilbo
Sustainability, Innovation, Creativity, Environment….Progressive Business Strategy Leads Future Indu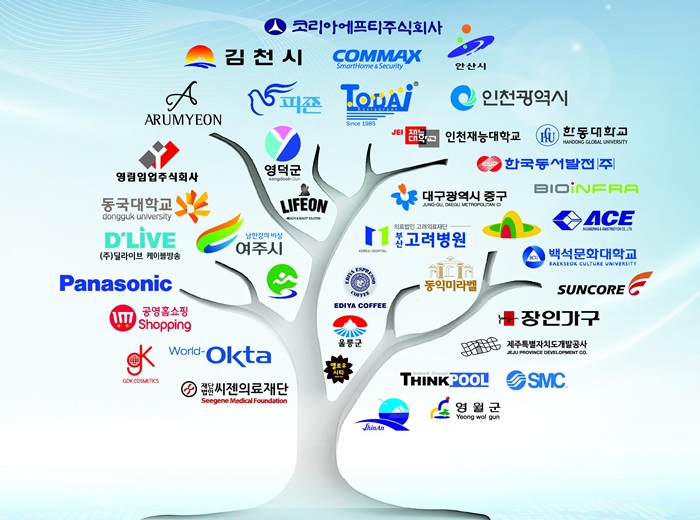 [TV Chosun 2016 Management Awards] 40 companies and organizations receive awards tomorrow
As the industry and economy develops, many various management strategies have been developed. Some of them have taken their positions as prevailing paradigms but others died out, in compliance with the changes in government policies and social phenomenon.
TV Chosun held the Management Awards in 10 different categories, which are considered as the most important factors in management, such as Customer Satisfaction, Globalization, Leadership, Brand Recognition, Service, Sustainability, True Education, Creativity, Innovation, and Environment. 'TV Chosun Management Awards 2016' went through an elaborate selection process in each category. They organized a committee of experts from industry and academic circle, which evaluated each candidate based on its business performance and expected effects (ellipsis).
[TV Chosun Management Awards 2016] Innovation Management Awards
Gimcheon City (Mayor Bosaeng Park) has received the 'Innovation' management awards in 3 consecutive years. The city itself created Gimcheon Industrial Complex and succeeded in selling 100% off even before the completion of construction by providing companies with spaces for the cheapest price in the country. The city received a positive and favorable evaluation in succeeding to fit the Southern Interior Railroad Project (Gimcheon to Geoje) and Railroad Electrification Project (Gimcheon to Moongyung) into the Nationwide Railroad Network Plan Ⅲ. It was also awarded with an incentive of 2,037 million won for being selected as 'FTA Fund, The Best Fruit Production' at Federal and Provincial evaluation 2015.
Dalseong County (Mayor Muno Kim), Daegu Metropolitan City, received in the last year favorable evaluations in 23 different areas such as '2015 Korea Landscape Awards, the Best', 'Korean Local Government Financial Assessment, The Best Local Government for 4 consecutive years', and 'Level "S" for Friendliness to Foreign Investment Companies'. The county also received in the first half of this year 8 different awards, one of which is 'The Best Local Government in Regulatory Reform 2015', and thus established itself as No. 1 City in Daegu area. The county is getting attentions for its sophisticated development project of Samunjin Ferry Historic Park Development.
BIOINFRA Inc., which is a domestic bio-venture, developed 'Smart Cancer Screening Test'. This test is emerging as a new alternative to conventional cancer tests. It can detect and calculate the risk of 6 major types of cancers (lung, liver, stomach, colorectal, prostate and breast cancer) with only small amount of blood sample, and is far less invasive and far less costly than radiology and endoscopy. CEO. Cheolwoo Kim (prof. Seoul National University, College of Medicine) stated, "we will lead the world Bio-technology market through continuous research and innovation."
Heejin Lee, mayor of Youngduk County, realized an open administration by founding in 2015 the Committee for Development and Communication for Youngduk with 53 resident representatives. The county, this year, obtained a closing budget of 1300 billion won for its Great-Sphere Traffic Network Plan, which includes the highway between Sangju and Youngduk, and East Sea Railroad Line. The county is also making a lot of efforts to make the county more worth living comfortably for their residents with many projects, such as Ganggu Environment Friendly Shore Maintenance Project (worth over 300 billion won), Lohas Special Agri-Industrial Complex, the 2nd Agri-Industrial Complex, and the completion of Oshipcheon 'Hometown River' Maintenance Project.
SMC Pneumatics Korea Co., Ltd. manufactures automobile parts encompassing automobile, semiconductor, and general machine production line. Its core competitiveness in pneumatic control technology is applied to various industrial areas such as electronics, shipbuilding, automobile, customer electronics, food, medical treatment and nursing, and packaging. Its sales have been grown dramatically, 14.6 times since its foundation, recording 25 billion won in 1998, 165 billion won in 2005, and 365 billion won in 2015. CEO. Sukmoon Shin states, "we are so proud of ourselves for our contribution to enhancing our country's status to a 'production equipment exporter' by succeeding in developing such equipment with our own technology".